News
RAPAID and British Transport Police Join Forces to #StopTheBleed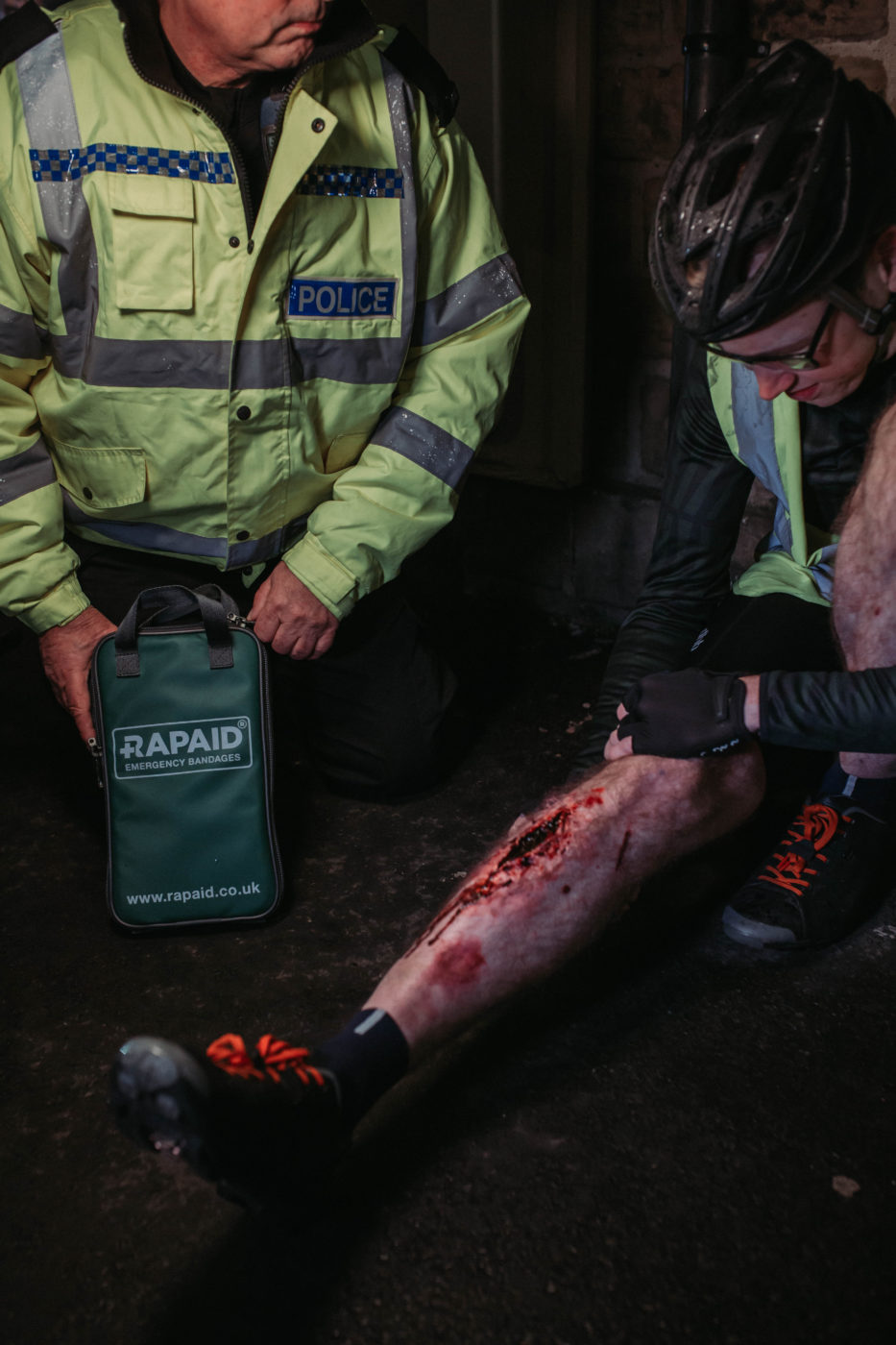 Over the past few months, we've been equipping as many of London's black cabs as possible with our life-saving emergency bandage kits, to enable those on the scene to #stopthebleed following accidents and incidents while they await the first responders.
The more kits we install in cabs, the more word spreads that this vital equipment is available, and the more stories we hear of members of the public flagging cabs down to access a RAPAID kit. And it's not just the public who are turning to cab drivers for assistance in the event of an accident or incident; recently, a British Transport Police officer came running to the taxi rank from inside King's Cross Station, searching for a cab with one of RAPAID's kits to rush to the aid of a seriously wounded commuter.
Although none of the cab drivers the police officer approached had a RAPAID kit in their own taxi, they were well aware of the work we're doing, and the quick-thinking group of cabbies split up to search the taxi rank for a driver with a RAPAID kit in their cab. Thanks to the growing number of taxi drivers that are getting involved with the RAPAID initiative, they were able to reach a kit seconds later. The taxi driver with our life-saving equipment was quick to offer his services to the British Transport Police on the scene, handing them the kit, so that they could run back into the station to attend to the injured person's needs and #stopthebleed, while awaiting emergency services.
The fact that we have heard this story from numerous taxi drivers when our team has been out and about equipping as many taxis as possible with our kits illustrates how many individuals want to be a part of making a difference and sharing the initiative of RAPAID. Not only is this a fantastic display of teamwork from the British Transport Police and the London cabbies at the rank, but it is also a testament to the growing recognition of RAPAID's emergency bandage kits, and the positive impact they can have in situations such as these. It's reassuring to know that there are so many RAPAID kits in circulation and that people know where to look for our emergency bandages when someone is in need of urgent help to #stopthebleed.
To help us achieve our goal of putting RAPAID emergency bandage kits in even more cabs, please consider making a donation today: